This is a quick and contactless data collection, which is carried out by using digital cameras. Postprocessing result (cloud of points) is of the same form as the output from a laser scanning. Survey images are processed using the most modern photogrammetric softwares and their algorithms to the cloud of poits and then it is replaced by triangular facets that characterize the shape of the object. Finally, the 3D model is covered with realistic photo textures. If it is necessary, we can add the laser-scan measurement.
What benefits brings photogrammetry:
The accuracy and detail of the result – submillimeter
Complex (dimensional and visual) archiving of objects to the current date
The realism of the outcome/li>
Speed, focus, and also thanks to our powerful PCs, processing speed as well
Non-contact method, there is no risk of damaging the subject
Evaluation of datas even from hard to reach places
Do you need a perfect orthophotomap of an object or site?
Do you want to know the cubic capacity of your inventory?
Do you need to record and preserve the current state of the subject?
Are you missing models for 3D printing?
If your answer to any of these questions is "yes", we will help you with this. Or if you have any complication that can be solved by photogrammetric processing, do not hesitate to contact us.
Výpočet vrstevnicového plánu
Vrstevnice dodáváme jak ve 2D s popiskami tak i ve 3D.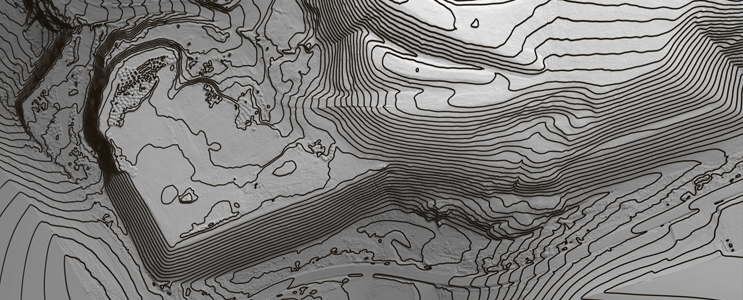 Orotofoto objektů s rozlišením až 0,1 mm
Dodáváme Georeferencovanou True ortofotomapu části zemského povrchu. O rozlišení až 1 cm/pix.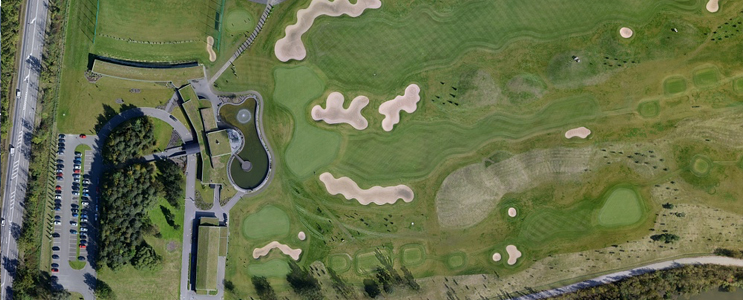 Measurement of cubic capacity with an accuracy of up to 0.5%
We provide a landfill measurement of bulk materials
Determining the volume of earthwork during construction
Interval Inventory of landfill
A comparison of the actual volume of earthworks with a project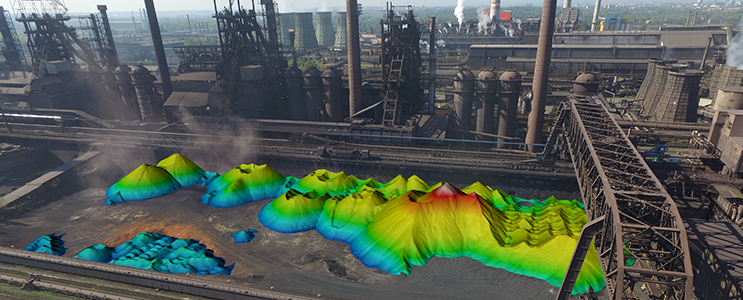 Letecké fotografie, video – monitoring
Dle Vašich požadavků vyhotovíme efektní letecké fotografie, náš letecký systém umožňuje přenos obrazu na zem, a tak zákazník má okamžitý náhled na fotografii či monitoring objektu. Během letu můžeme pořídit video o rozlišení až 4K!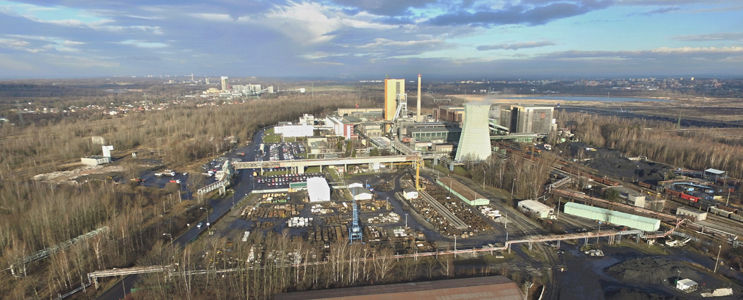 Georeferencované měřické snímky
Vyhotovýme georeferencované měřické snímky, které jsou zároveň opraveny o zkreslení objektivu. Tyto snímky lze dále využít stereofotogrammetrickým způsobem.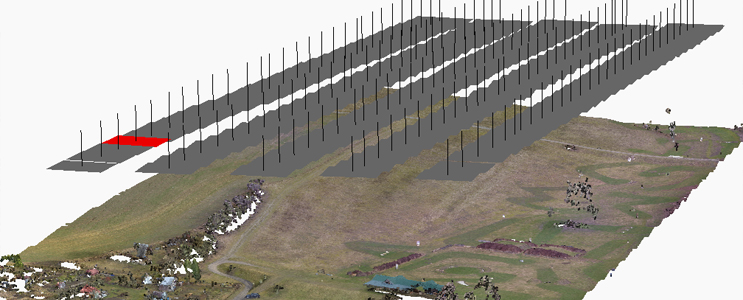 Mračno bodů obsahující RGB informaci dodáme v požadovaném souřadnicovém systému. Dále je ho možné klasifikovat do jednotlivých tříd.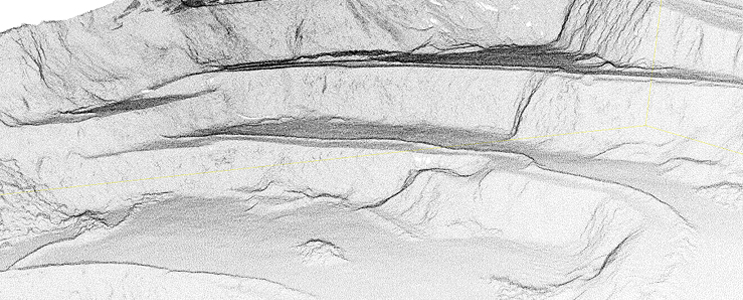 Creation of 360 ° panoramic images
Dle Vašeho přání vyhotovíme panoramatický snímek.
Z našich dat provedeme výpočet rozdílového modelu (deformace). Dále vyhotovíme vizualizaci terénu po ukončení těžby, či po navezení skládky.
Digital Elevation Model – this is a georeferenced TIFF file, where to each point is assigned a single height value. These models can be used in GIS applications.
We will deliver highly accurate digital elevation model with a resolution of up to 0.1 mm / pix and, in case of aerial photogrammetry up to 1 cm / pix.

Naše data mohou být v souřadnicovém systému JTSK, WGS84, UTM či místní. Výškový systém používáme Bpv či místní.
Certifikáty ÚCL k provozování letecké fotogrammetrie
Creating detailed 3D models with realistic photo textures
The model consists of a large number of triangular facets, that it is possible to overlay with texture. Suitable as a base for 3D printing.
Dodáme velmi přesný digitální výškový model s rozlišením až 0,1 mm/pix.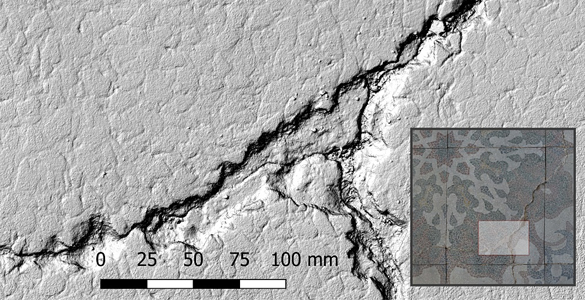 Zpracujeme velmi detailní mračno bodů objektů, které je možno obarvit skutečnými barvami ve spektru RGB.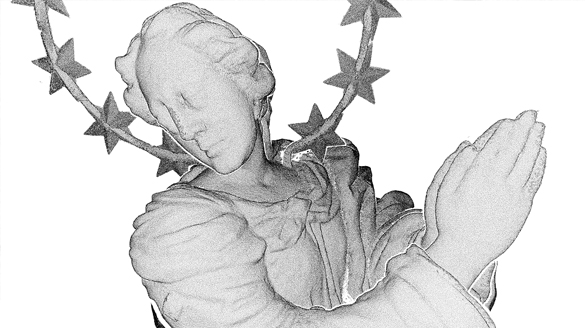 Rendering animations at resolutions up to 4K
The simplest and most effective display of result for a wide audience. Greatly facilitates any negotiation.
Orotofoto objektů s rozlišením až 0,1 mm
Rektifikované orotofotoplány objektů 0,1 mm/pix.
Interaktivní ukázka

Dále provádíme na základě dat výpočty
plochy
objemu
souřadnice těžiště objektu
Z etapového měření provedeme určení deformace objektu
Naše fotogrammetrické výstupy připojíme do souřadnicových systémů:
Výškový systém může být použit Bpv či místní. U našich partnerů jsme schopni zajistit kvalitní 3D tisk našich modelů.
We use cameras that meet our high demands on the image quality for our projects. Especially those that meet the parameter of perceptual resolution higher than 10 Mpix.
It is determined before scanning whether signaling of control points will be performed, or it will be enough to identify them without signaling. After selecting the appropriate camera, the object is scanned, so the position of images would meet the autocorrelation process.
Finaly, the control points are aimed in a desired coordinate system for determining dimensions as well as georeferencing of model.

Processing of measurement
For processing we use a method of the autocorrelation photogrammetry, which can be divided into 3 phases.
Phase 1.
Finding of identical points on the overlaps of each slide and determining their clarity.
Reconstruction of the position between each individual frame
Repairs of the scanning setup – implementation of elements of the internal orientation
Identification of control points and determination of their coordinates – georeferencing to the desired coordinate system.
Phase 2.
Calculation of depth images, where are for each of them calculated a distance from the point of scanning
Cloud of points generation
Cloud of points classification
Phase 3.
Creation of triangular facets that replace each individual cloud point – 3D model
Calculation of DEM (Digital Elevation Model)
Klasifikace mračna bodů
Creation of Orthotophoto
Cloud of points
The primary outcome photogrammetric processing is a cloud of points
Due to possible submillimeter detail of photogrammetric processing it is possible to carry out very precise deformation analysis. Furthermore, it is possible to accurately specify the coordinates of the center of gravity of individual objects, and calculate the cubic capacity of landfill material.
3D model
These are triangular facets connecting each cloud points. These areas can be covered with a realistic photo textures. 3D models are delivered in many formats: OBJ, 3DS, PLY, COLLADA, PDF, and others. These 3D models can be used as data for 3D printing.
Orthophoto Plan
From the 3D model you can render Orthophoto Plan at any scale. There is possibility of resolution per pixel already from 0.1 mm!
Orthophoto Plan takes the form of a bitmap file, PGN, JPEG, TIFF, etc. where the size is determined by the size of one pixel. Furthermore we also supply Orthophoto Plan printed in the desired scale.
The advantage is its high quality, since it is created by capturing photos.
DEM – Digital Elevation Model
Digital Elevation Model – this is a georeferenced TIFF file, where each point is assigned to height value. These models can be used in GIS applications.