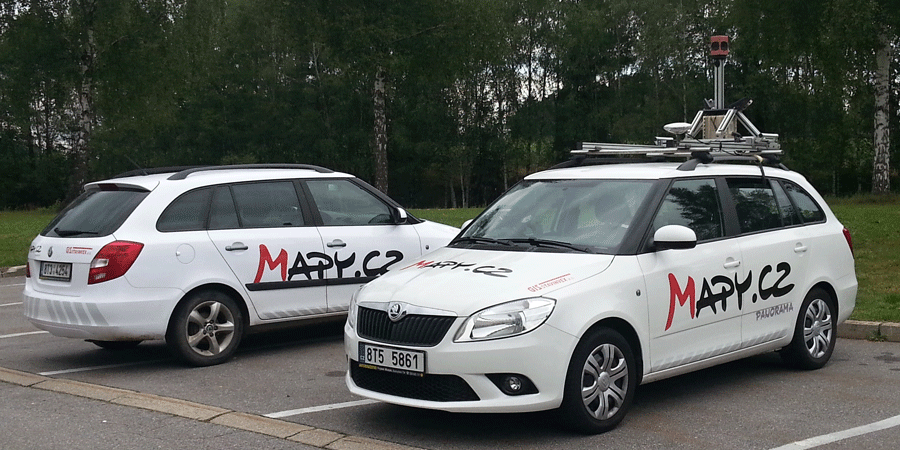 In May 2013, we have begun co-operation with the company SEZNAM.CZ. We are obtaining panoramic images of all public roads in the Czech Republic for this company. Up to the present date, i.e. until October 2015, we have taken pictures of more than 90.000 km of roads.
Considering the fact that the company SEZNAM.CZ came up with a slogan to this event "… we enter into every alley", communications are truly scanned in detail. We could say we are capable to scan everything, where our car passes. If you are interested, it is possible to inspect pictures taken by us on the server MAPY.CZ in section "Panorama".
During mapping we are mostly having positive responses while people appreciate to find a service on their favorite site which until now they had to look it up on other servers. Among others, whether positive, negative, or curious experiences, we have also quite a few times seriously crashed. Fortunately, no one has ever been seriously injured and right after repair of our damaged mapping system, we went back to work.