Engineering and investing activities:

Are you going to build? Are you missing building permit, pre-project preparation, ensuring legal relationships to land or geodetic targeting or ranging of engineering network construction? All of these activities will ensure our departments of engineering and investment activities.

Engineering and investing activity is mainly the work around the acquisition of territorial and construction permits and a related provision and coordinating of aspects, statements and reportings of the authorities concerned, managers of transport and technical infrastructure and other parties of the proceeding. Well done engineering work always significantly saves costs and time needed for implementation of the project. Our company has been succesfully engaged in engineering and investment activities for more than 15 years and is able to offer and provide these services in any extent.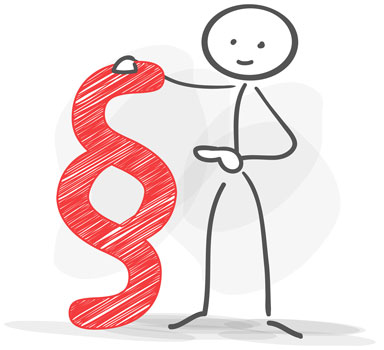 Factual burdens are among the property rights to foreign stuff, because it limits the landowner in favor of another so that the owner is obliged to tolerate something or to refrain of something. Our company has been dealing with problems for several years addressing the issue of Factual burdens between the owner of the distribution system and the owners of the land on which is instaled the distribution system (e.g. Gas, water and sewage systems, cables NN, VN, etc.).
Actual burdens are established by law so the distribution system operator could have an access to the foreign property and this equipment could be propertly maintained.
Within the framework of this activity, we provide:
Execution of agreements on future contract of Factual burden
Copy of geometric plans for defining the scope of the Factual burden
Creation and delivery expertise
Preparation and negotiation of contracts for Factual burden
Submitting a proposal to deposit rights of the Factual burden to the Real Estate Cadastre.
We provide legal relationship to the Lands.
securing and processing documents for a financial settlement with the owners of the land and Real Estate (extracts from the Real Estate registry, cadastral maps images, Title Deed, expertise, geometric plans)
processing drafting contracts, their discussions with an investor, subsequent negotiations with the owners of lands and Real Estate (contracts for future contracts, purchase contracts, factual burden contracts for the right to build, lease agreement, etc.).
proposals on deposit in the Real Estate Cadastre
Pre-project preparation
providing geodetic targeting of the site
protocol ranging of the existing engineering network
Discussion of documentation for Territorial Control with all owners of affected properties, with all relevant authorities and managers of technical and transport infrastructure.
Submission of application for a building location (zoning) Construction management
Consideration of project documentation for building permit with all relevant authorities and managers of technical and transport infrastructure
ensuring legal relationship to the land of the construction
submitting applications for building permits